The little adventurers
Squirrel King has been kidnapped by the Penguins' Gang. We need the kids to find and rescue him.
Costumes, ruse and balance will be necessary to complete the mission. Once the King rescued, the children will spend 2 hours in the mini courses.
Information
Duration: 3 hours
This program includes one-hour animation, two-hour treetop adventures in the mini courses and a picture of the group
Closed shoes are required
Price
Prices: From 7 to 11 participants 25.-CHF per person.
Free entrance for the birthday child.
Personal invitations
Print personal invitations for you friends.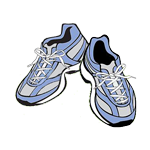 Our animation programmes :