The forest deepest mysteries (from 6 to 11 years old)
According to an ancient legend, a mysterious treasure would have been buried long time ago in the park.
With an animator from our staff the children will go look for it. Creativity, bravery and team spirit will be the key to their success.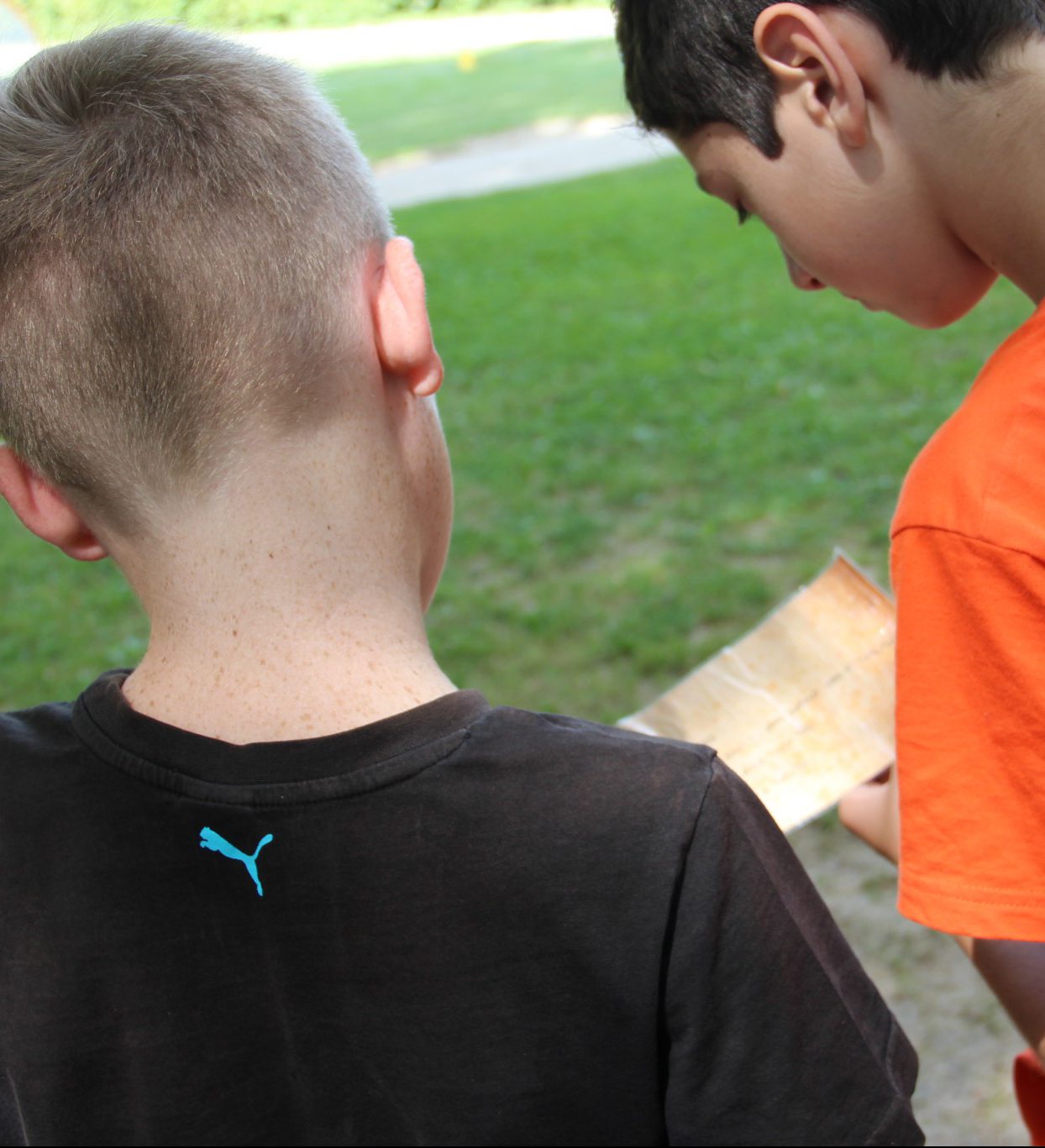 Information
Duration : 1h30
This includes the animation and a picture of the group.
You can also choose to add a 2-hour climbing time in the trees after the treasure hunt.
Prices
From 7 to 11 persons maximum.
17.-CHF per person (without treetop adventures).
37.-CHF per person (with treetop adventures and total duration of the activity 3h30).
Personal invitations
Print personal invitations for you friends.
Our animation programmes :