Come celebrate your birthday
Fun and thrills guaranteed! Our animation programs are designed to offer your child and his friends a wonderful and memorable day.
Treasure hunt, treetop adventures you can choose between 4 different programmes.
Free entrance to the birthday child
From 6 children participating we offer your child entrance.
INFORMATION
Online booking mandatory at least one week before.
In case of bad weather, you can decide either to cancel either to postpone your booking but you must warn us at least 24 hours before the activity. You can add until 5 participants the D-Day.
If they are less than booked and expected we do not refund you but we will give you vouchers (valid one year and transmissible) according to the amount paid at the booking.
We only care for the animation not for the cake. Tables are available outside our enclosure in the public park or you can always bring blankets or your own tables to settle in the park.
Unfortunately we cannot keep the cake in our caban.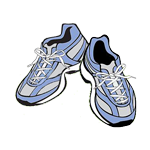 Our animation programmes :